Fayose Unreliable, May Join APC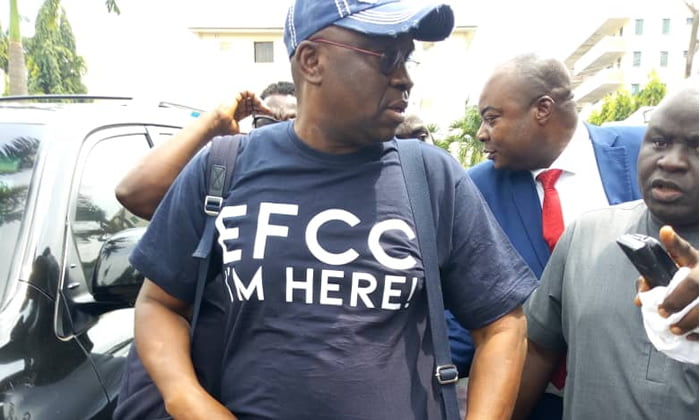 Former Governor of Ekiti State, Ayodele Fayose, has been described as unreliable and may dump the Peoples Democratic Party (PDP) for the All Progressives Congress (APC).
Recall that in a post on his Twitter page on Wednesday, Fayose added fuel to the fire threatening to engulf the PDP.
According to Fayose, it was the turn of the South to produce Nigeria's next president after Muhammadu Buhari's two-term as president.
Fayose wrote: "The PDP Constitution provides for a rotational Presidency. Section 3(c) provides that the Party shall pursue its aims & objectives by "adhering to the policy of the rotation & zoning of Party & Public elective offices in pursuance of the principle of equity, justice, and fairness.
"The current President of Nigeria is a 2-term Northern Presidency, thus implying that it MUST be a Southern Presidency in 2023 or NOTHING.
"Awa 'South' lo kan.' Nigerians should await details soon."
Fayose, in an interview with Premium Times, recalled how Atiku promised to make Wike his running mate after winning the presidential ticket of the PDP
The former Governor said the Atiku failed to fulfill his promise following his decision to pick Ifeanyi Okowa of Delta State.
Reacting to Fayose's comments, a member of the PDP Board of Trustees (BoT) told Vanguard that the former Ekiti governor is working against the interest of the party.
He said: "See what Fayose has done. He said because the presidential candidate did not come from the South, he is now shifting grounds. He is unreliable. Was he not a member of the zoning review committee? Who is he deceiving? I won't be surprised if he decides to join the APC."
Source