Symptoms, Causes, and Treatment Plan to Cure Toothache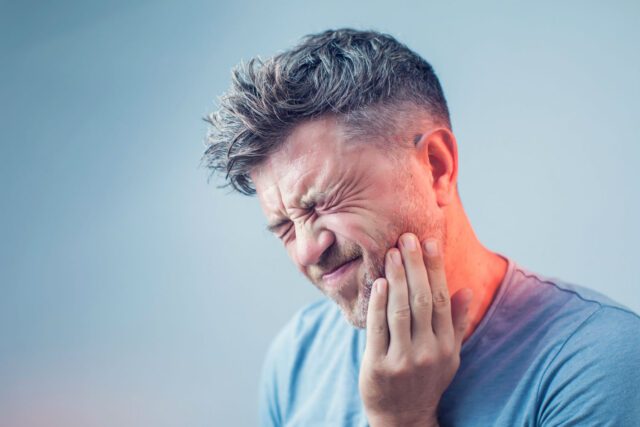 A toothache may be due to several factors affecting the gum and oral health. Some toothaches may be temporary, while others may have a severe impact in the long term. Severe toothaches require treatment by dental professionals to resolve inflammation and pain. Irrespective of the underlying cause, you cannot take a toothache casually. When you experience pain in and around the tooth and minor swelling in your gums, it's time to visit the dentist. If you feel that the problem is temporary, you can go for at-home treatment. However, in case of severe toothache, you need a proper evaluation of the oral condition and then work on your treatment plan under the supervision of a dentist.
The pulp on the interior of the teeth is a soft material full of tissues, nerves, and blood vessels. When the nerves are infected or irritated by microorganisms and bacteria, they may cause severe irritation. The pulp nerves are sensitive and thereby require proper care.
A toothache is due to several reasons, which are listed below:
Abscessed tooth
Damaged filling
Eruption or removal of a tooth
Infected gums
Tooth decay
Repetitive motion like grinding, chewing gums, or clenching teeth
Understand the causes for treatment.
What's the best way of treating toothache?
When you see home remedy is not furnishing you relief from the toothache and irritation, it's time to take the next step. Get in touch with your dentist to clearly understand what is causing the problem. Remember that you cannot take your oral health casually because the situation might get severe. After the dental team reviews the medical history, they will ask you a few questions, which are listed below:
Where are you experiencing the pain?
When did the problem start?
How severe is the problem?
What makes the swelling words?
The team of dentists will then perform a physical examination. The dentists at Dublin Dental Care will check the teeth, mouth, gums, throat, tongue, and other areas of the mouth so that they comprehensively understand your current oral condition.
The treatment of toothache depends on several factors
Whether you have a cavity, have to go for a root canal, or require an antibiotic, these are a few vital factors the dentist will bring under discussion. You have to make provisions for regular visits to your dental clinic so that your treatment can go on seamlessly. Along with this, you must see the dentist as fast as possible if you have developed the following condition:
Your toothache takes a severe turn
You have fever or pain along with toothache
You experience facial swelling
If the toothache lasts longer than two to three days
Effective diagnosis and proper infection treatment are significant for preventing its spread. Toothache can make you feel uncomfortable, and thereby dental visits become essential. You must take practical steps to relieve the pain and avoid infection build-up. Regular brushing and flossing are vital to ensure proper oral health.
Source