Lawmakers Say No Going Back On Buhari's Impeachment, Threatens To Remove Lawan From Office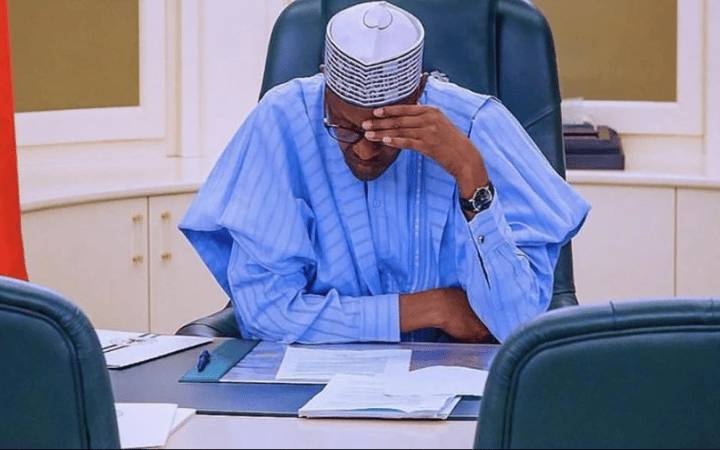 Aggrieved Peoples Democratic Party (PDP) lawmakers in the National Assembly have debunked reports of backing down from the threat to impeach President Muhammadu Buhari over the worsening insecurity in the country.
Naija News recall that the opposition lawmakers had vowed to impeach Buhari if he fails to address the insecurity in the country within six weeks.
Speaking with PUNCH in an interview on Sunday, PDP senator representing Osun East senatorial district, Francis Fadahunsi, said it was not true that the opposition party was retreating on their move to impeach the President.
Fadahunsi said the lawmakers would also remove the Senate President, Ahmed Lawan from office ahead of the moves against Buhari, adding they cannot keep dying in silence.
He said: "Who said so? Who are the opposition (lawmakers) that met? You did an interview with Senator Gershom Bassey who said that we meant what we said. Those people saying such are not feeling fine.
"Even northern senators are in support of the impeachment; you heard Senator Clifford (Ordia) from Edo, Senator Bulkachuwa (Mohammed) and the rest. So, who are those that told them so?
"Bulkachuwa had earlier moved the motion but the Senate President shot him down because we were not around. Very soon, we will push him out of the place instead of dying one after the other and keeping silent."
Corroborating his colleague, the All Progressives Grand Alliance lawmaker representing Abia South, Senator Enyinnaya Abaribe, also debunked the claims that the opposition senators had jettisoned their decision to remove Buhari.
Abaribe stated that he was not aware of such a decision as the plenary was adjourned on the same day they moved to impeach the president.
He said: "No such thing. We went on break that same day. "I'm not aware of any such development. Most likely untrue."
Also supporting her colleagues, the Senator representing Ekiti South Senatorial District, Abiodun Olujimi, said the reports that the senators were aborting the impeachment were untrue.
According to her, it was a unanimous agreement to impeach the president and they haven't held any meeting since the last plenary.
She said: "I am not aware of such a decision, it was a settled issue that we have all agreed on the impeachment of the President if the insecurity state of the nation was not addressed.
"We haven't held any meetings since then; at least to the best of my knowledge. So, things remain as they are."
No Impeachment Move
Reacting, spokesperson for the Senate, Ajibola Bashiru, said the senate was not aware of any impeachment threat.
Bashiru said that there was no impeachment notice and a media walkout did not constitute an impeachment move.
He said: "Honestly, I don't know anything about that, I am not aware that they have even filed any motion. Before you talk about an impeachment procedure, there must be a motion.
"There was no motion to this effect, neither was there any application. So, I don't know about any impeachment move.
"If you want to talk about impeachment, there must be an impeachment notice. Was there any impeachment notice? A media walkout is different from serving an impeachment notice.
"So, I am not aware of any impeachment talks in the first place, I can only talk of the procedure before the National Assembly, not politics. And as far as I know, there is none before the National Assembly."