Rev Esther Ajayi Speaks On Prophet Isreal's Allegation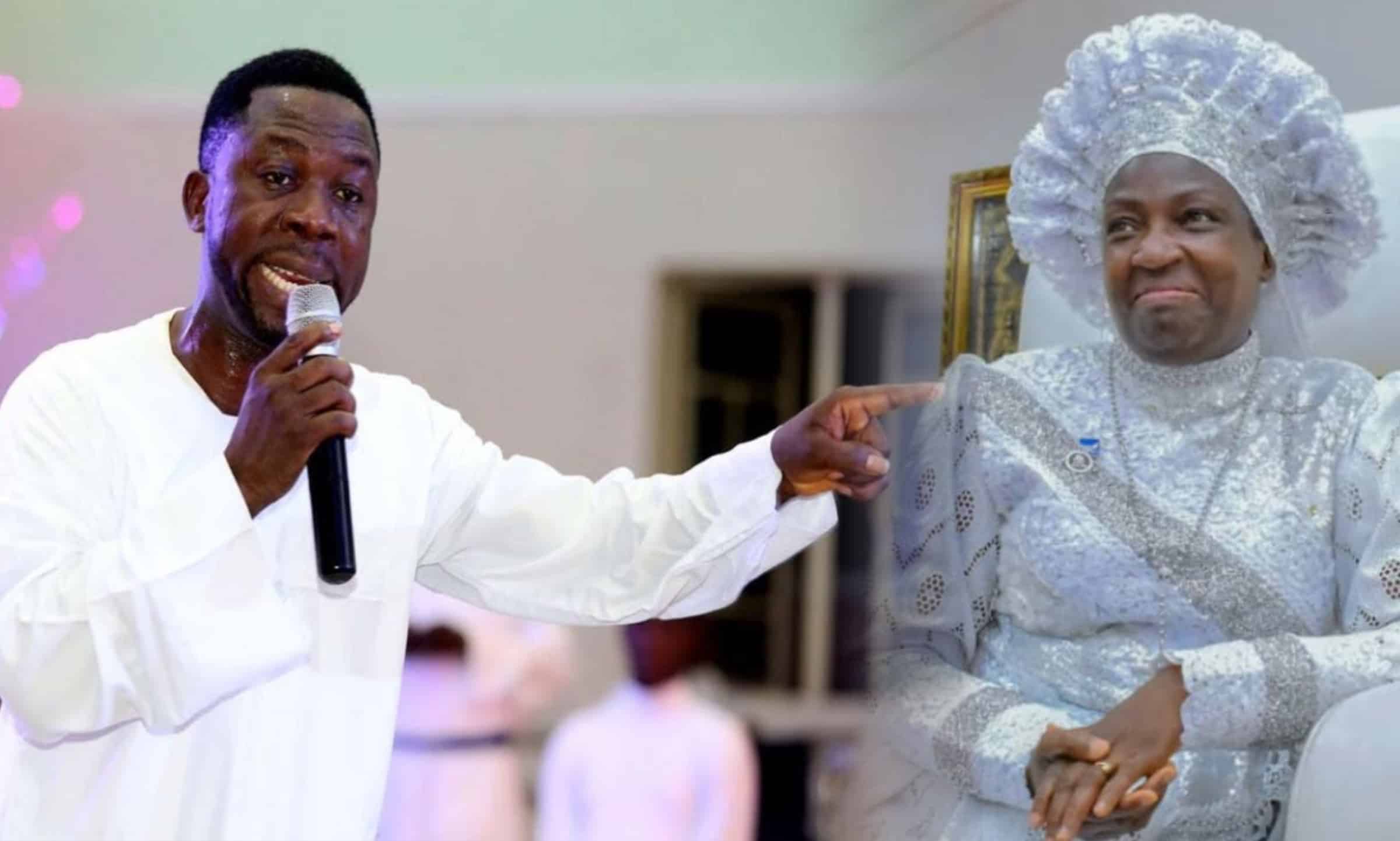 The General Overseer of The Love of Christ Generation church, Reverend Mother Esther Ajayi, has responded to the alleged betrayal levelled against her by the leader of the Celestial Church of Christ (CCC), Genesis Global Parish, Prophet Israel Oladele Ogundipe.
Naija News recalls that Prophet had in a viral video on the internet blasted Revered Ajayi who he regards as a mother for publicly denying him during his trying times.
According to Genesis, Ajayi never called him while in prison, nor call his wife to ask about her well-being.
He further lamented her attitude, saying he had worshipped her like his true mother, but she publicly denied her relationship with him as she immediately deleted his photos from her previous program which he attended.
Prophet Genesis, who spoke in the Yoruba language, said the likes of Bishop David Oyedepo of Winners Chapel, Pastor E.A. Adeboye of The Redeemed Christian Church of God (RCCG) and other big men of God have faced their trials in the past and he just faced his share of the trials.
According to him, Mother Ajayi has once failed, but he was among those that covered up for her.
Responding to the allegations, Ajayi noted that Israel Ogundipe is her spiritual son, and can never be bitter towards him.
She added that something went wrong and she believes God to fix whatever it is.
Ajayi also said she is too busy to lose focus because she is preparing for the 15th anniversary of her ministry in London and the one year anniversary thanksgiving of her Lagos Cathedral.
She added that numerous eminent personalities will be gracing the occasion and this would require her to focus on the task at hand instead if getting distracted.