Paternity Dispute: Governor Sanwo-Olu reacts as 27-year-old man insists he is his biological son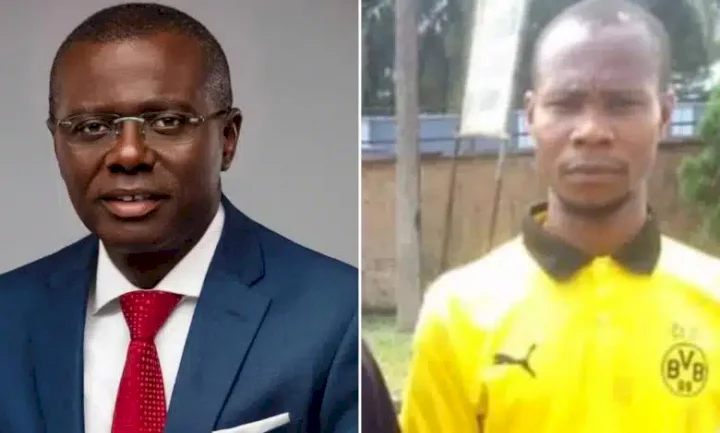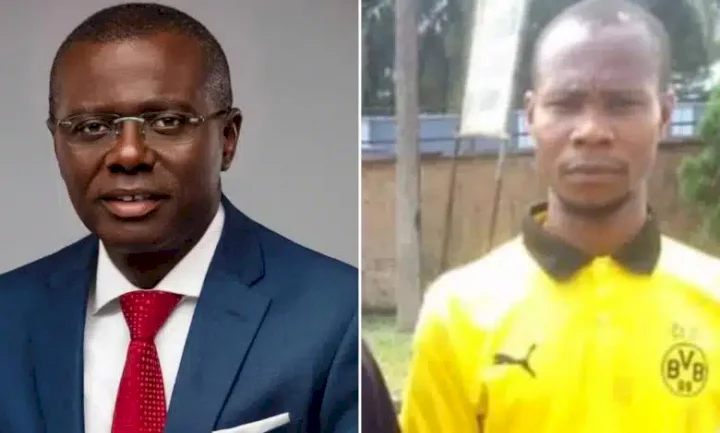 A 27-year-old young man identified as Emmanuel Moses has brought up a case in court alleging that Governor Babajide Sanwo-Olu is his father.
Governor Babajide Sanwo-Olu's lawyers have however summoned the immunity clause at the Effurun Division of the Delta State High Court preventing their client from fulfilling to DNA test.
The young man claimed that his mother, Grace Moses, told him that Sanwo-Olu impregnated her.
He revealed to the court that his mother and the Governor had a relationship between 1994 and 1995.
In his words:
"I am 100 per cent sure that I am the son of Governor Sanwo-Olu. I just want to see the man, Sir, as my father."
Emmanuel further told the newsmen that he does "casual jobs" to survive and he has a wife and three kids, adding that for the past 27 years, he has not seen his father.
He also submitted a 19-paragraph statement that claimed Sanwo-Olu was a staff of a company operating in Delta from 1994 to 1995, where he met and impregnated his mother in 1994, adding that his mother lost contact with him when she moved from Warri.
See the post below: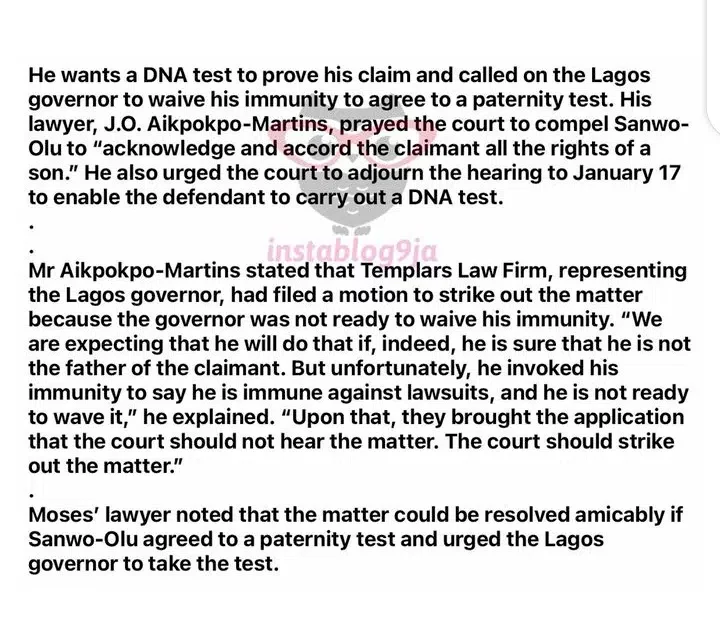 Originally Posted By
Torizone