"Who am I to question God?"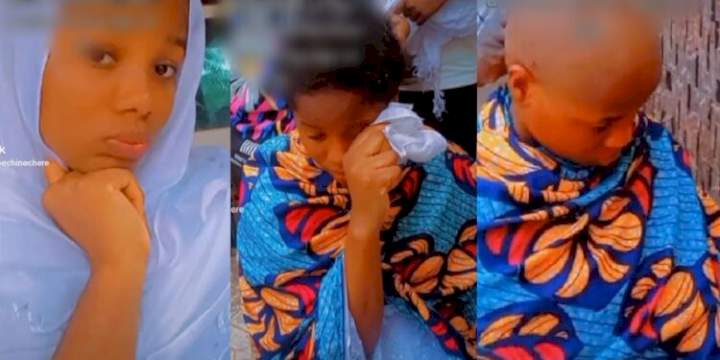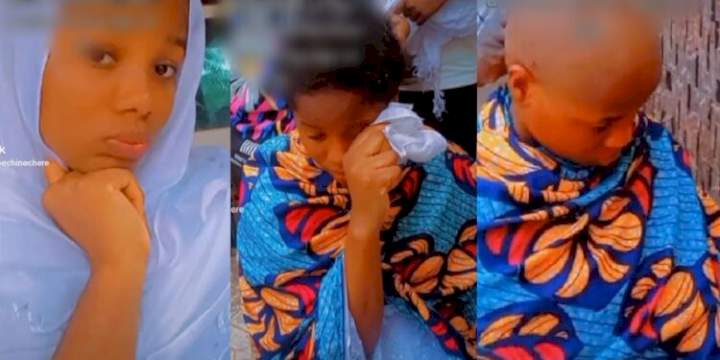 A young Nigerian lady has been thrown into mourning following the death of her husband one year after their marriage.
The young lady, identified as @irenechinecherem on TikTok, revealed she got married at age 20, and tragically, she's now a widow at age 21 after losing her husband to the cold hands of death.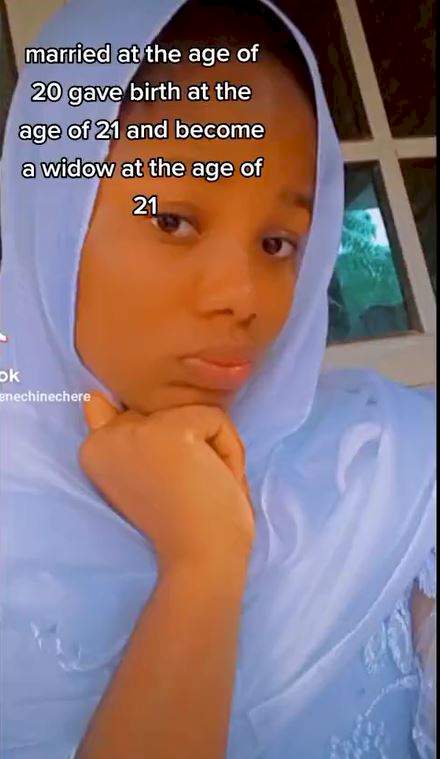 The bereaved wife shared a touching video of her hair being shaved off by a group of elderly women, in accordance with their custom.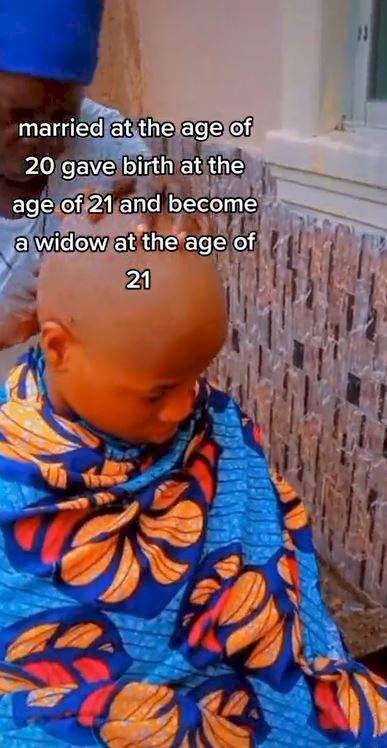 In a tear-jerking write-up, the lady paid tribute to her late husband.
"Married at the age of 20 gave birth at the age of 21 and becomes widow at the age of 21. Babe I don't know what to say but i believe that God knows the best when I close my eyes the thought of how we started is the only thing and I recall but who am I to question God you will always remain in my heartRest in peace love." She wrote.
Watch video below,
Originally Posted By
Torizone